LONDON, September 6th, 2023 – The University of Western Ontario Faculty Association (UWOFA) negotiating team is returning to the bargaining table tomorrow, after an extended summer break, to continue to fight for a fair deal for Western's Librarians and Archivists.  
This return to the table will be facilitated by Paul Pooler who was appointed as a conciliator by the Ontario government, upon request from UWOFA in July.
UWOFA-LA, the Bargaining Unit representing Librarians and Archivists, has been in negotiations with Western University since May. The parties have reached agreement on many things, but key outstanding issues remain. They are:
Increasing and maintaining the number of Librarians and Archivists at Western

Proper recognition of the professional status and expertise of Librarians and Archivists at Western

A fair monetary package
If conciliation is unsuccessful, next steps would involve holding a strike vote, and then filing a "No Board" Report followed by a 17-day cooling off period, after which UWOFA-LA would be in a legal strike position.
The UWOFA-LA negotiating team remains committed to reaching a fair deal at the table and is hopeful that the university administration will make an offer that addresses their concerns and avoids a strike.
UWOFA-LA is supported by other members of the campus community, including the Faculty of Information and Media Studies, which hung a solidarity banner today in the FIMS and Nursing Building.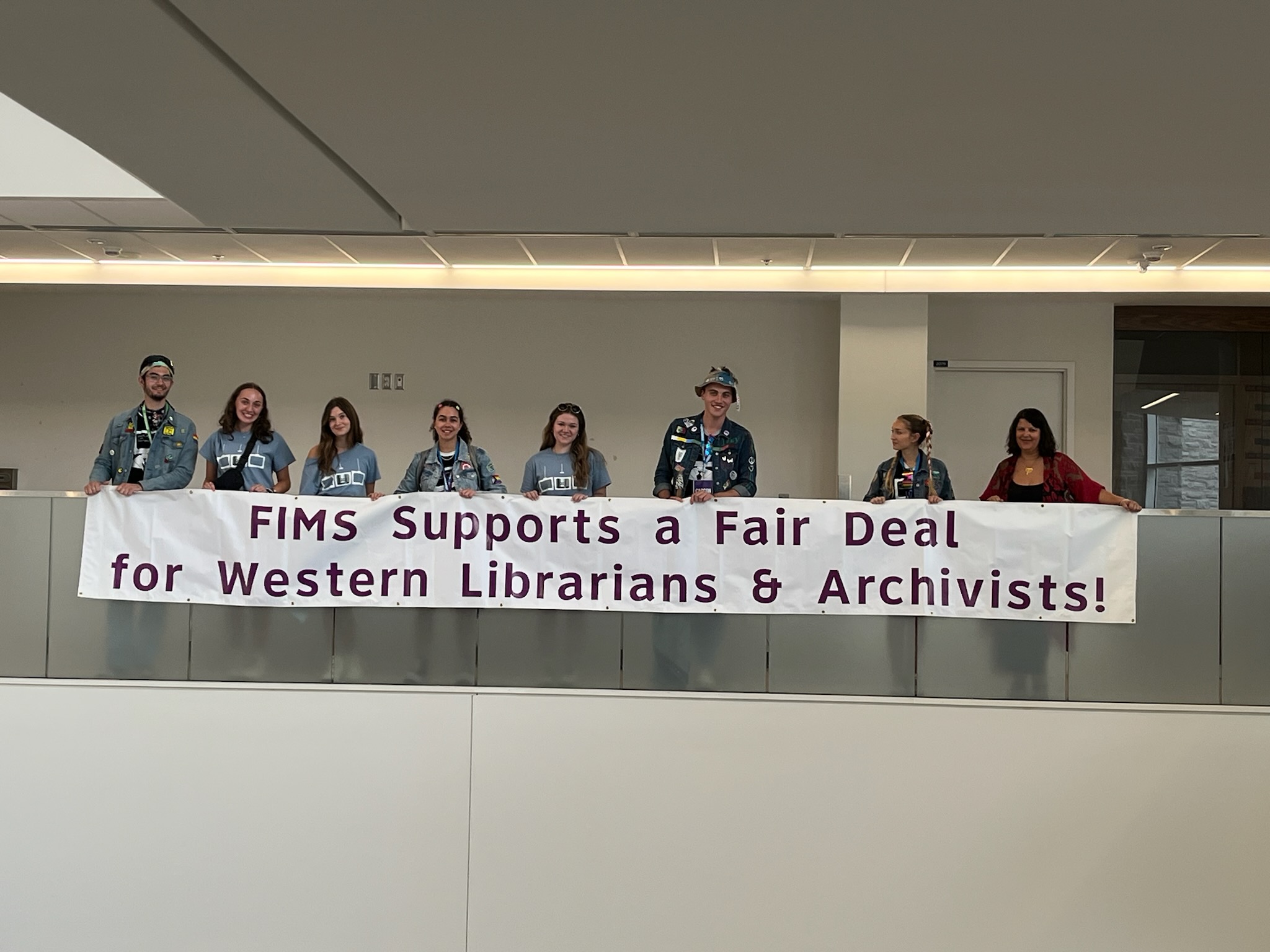 To show your support, please visit the UWOFA website to send a pre-written letter to senior Western administrators: https://www.uwofa.ca/take-action/.
UWOFA-LA represents 44 Full-Time Librarians and Archivists and is part of UWOFA, the union which also represents over 1600 full-time and part-time faculty.
For more information contact: Maram Hijazi, UWOFA Communications Officer, uwofaco@uwo.ca.