It has been one year since the attack that took the lives of Salman Afzaal, Madiha Salman, Talat Afzaal, and Yumna Afzaal.
The Muslim family was killed in a horrifying act of violence fuelled by racism, misogyny, and Islamophobia.
UWOFA stands in solidarity with members of the community along with the City of London in honouring the family with several community events.
Follow the link below for a list of events across London: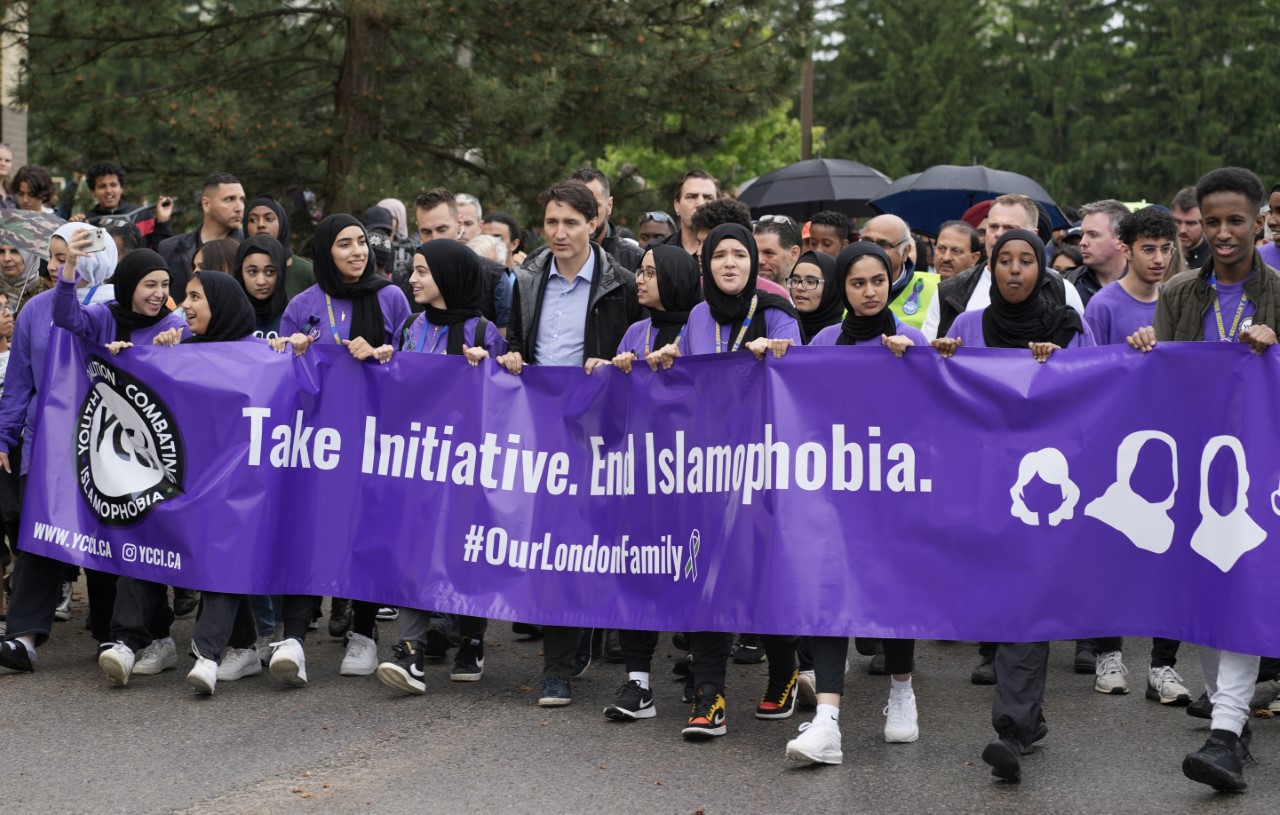 There are campus and community resources here to support you in this heavy and challenging time.
Virtual counselling during the vigil
June 6, from 6:30 p.m. to 8 p.m., CMHA will be providing support. Students can call Reach Out at 519-433-2023.
Priority mental health appointments
Priority mental health counselling appointments are available June 6-10 from 8:30 a.m.-4:30 p.m. for Western students. Appointments can be booked same-day or in advance by calling 519-661-3030 and requesting to be booked for that reason.
Community of care for #OurLondonFamily
On June 7, from 4-6 p.m., in Thames Hall, there is an in-person gathering for Muslim and/or Pakistani identifying students, co-facilitated by Student Experience staff who identify as Muslim. Registration is not required, drop-ins welcome.
Community counselling & support
Khalil Center: helpline and therapy services, 1-855-543-5752 or khalilcenter.com
Naseeha Mental Health Helpline: peer support for Muslim youth, 1-866-627-3342 or naseeha.org
Nisa Helpline: free counselling to Muslim women in North America, 1-888-315-6472 or nisahelpline.com
Muslim Resource Centre for Social Support and Integration: mrcssi.com
Crisis supports
If you are experiencing a mental health crisis, you can:
Contact Reach Out at 1-866-933-2023
Contact Good2Talk by calling 1-866-925-5454 or texting "GOOD2TALKON" to 686868
Go to a nearby hospital emergency room
Call 911
Supports for Western employees
Employee Well-being (Human Resources), and the Office of Equity, Diversity and Inclusion have coordinated counsellor-support sessions for Western employees who wish to discuss their experiences and emotions regarding anti-Muslim racism. Visit uwo.ca/hr/benefits/eap/support_muslim_commun.html